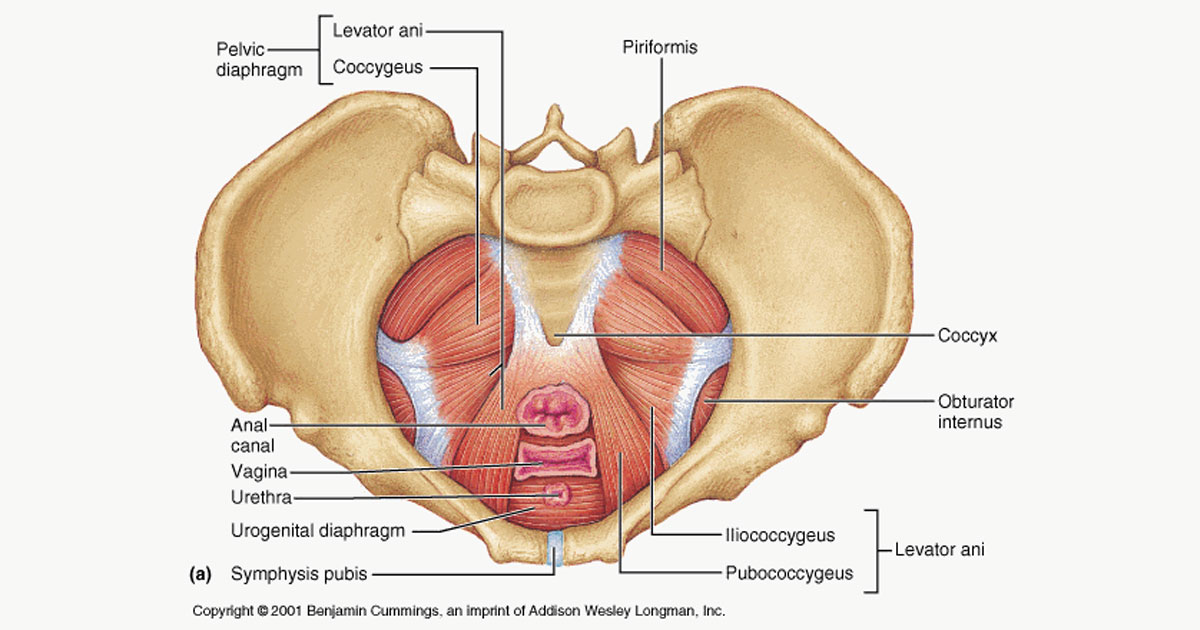 We've known for a while now how important the core is; in performance, in injury prevention, in everyday movement. It is the vital system that allows our spine to be flexible and fluid but then at the next moment, stiff to brace under high loads. However, one lesser known fact is that our pelvic floor muscles play a crucial role in this dynamic system.
Our core creates a closed chamber around our lumbar spine, in which our muscles synergistically contract to regulate the internal pressures of the chamber. Higher pressures will restrict mobility of the spine, whereas, lower pressures will facilitate movement. Hence, by controlling the pressure of our internal chamber we can alter the stiffness of our spine to suit the task at hand.
How does the pelvic floor fit into this?
The pelvic floor forms…well…the floor of our inner chamber. It works in coordination with the diaphragm (the ceiling of the chamber) and the abdominals (the walls) to provide optimal core function. Specifically, it tightens and lifts to resist the downwards force created whenever we brace or "bear down" in loaded activities.
Despite this, the pelvic floor remains largely neglected. For most of us it's one of those things that we vaguely know it good for us but inevitably drifts to the back of the mind. At the same time however, neglecting our pelvic floor can have serious consequences on our musculoskeletal system.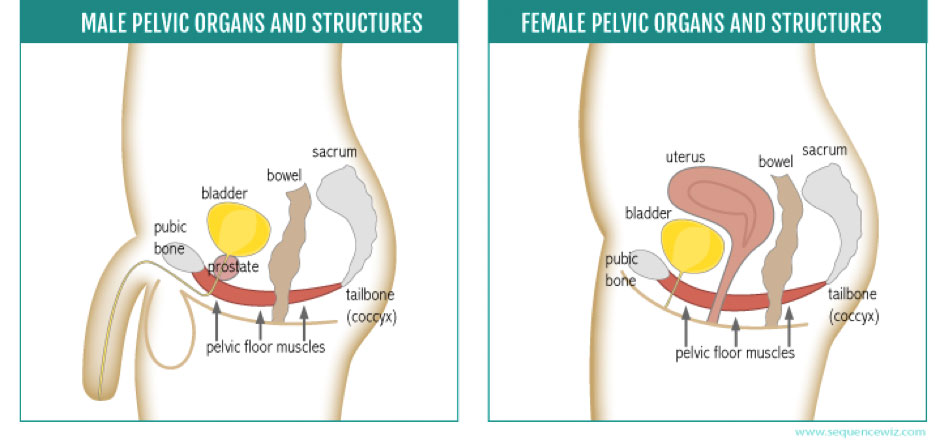 Low Back Pain
Considering its role in core function and further, in maintaining good dynamic stability of the spine, it's no wonder that pelvic floor dysfunction can also be contributing to those ever so common back aches and pains. Recalling our inner chamber, if one side of the chamber fails (such as our pelvic floor) then our body cannot regulate its internal pressures to control spinal mobility.
Incontinence
Incontinence, or the involuntary leakage of urine, is another such problem that may arise due to a suboptimal pelvic floor. At any one moment incontinence affects about 3-11% of males and 3-17% of females. Higher rates have been recorded in those who are professional athletes or even just those who are just physically active. Depending on what sport or activity, rates as high at 80% (i.e. trampolinists) have been recorded.
Although the incontinence is multifactorial, most cases can be largely explained by weakness of the pelvic floor. As we brace or "bear down" in exercise, our pelvic floor isn't strong enough to resist the downwards forces created by the other walls of the inner chamber. Hence our bladder is pushed down and may leak under the pressure.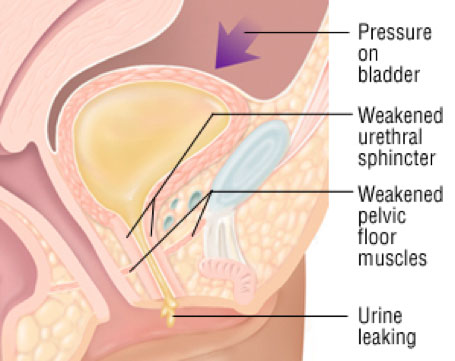 Overactive Pelvic Floor
On the other hand, there is a small percentage of people whose issue is not a weak pelvic floor, rather an overactive one. In this group, the issue may be a sudden and frequent need to urinate call Urgency Incontinence or Overactive Bladder Syndrome. Evidence suggests this may be more prevalent amongst cyclists or football players. In this group, the pelvic floor strengthening may not be appropriate.
If these issues have been affecting you, treatment may be as simple as lifestyle modifications and postural correction. However to fully explore and understand the relationship between the pelvic floor and the problems you may be encountering, thorough assessment by a medical professionally may be required.
References:
1. Nitti V. W. (2001). The prevalence of urinary incontinence. Reviews in urology, 3 Suppl 1(Suppl 1), S2–S6.
2. Bø, K. (2004). Urinary Incontinence, Pelvic Floor Dysfunction, Exercise and Sport. Sports Medicine, 34(7), pp.451-464.